A Step towards Digital India Movement
India is anticipating growth in such a way that people have more access to mobile than that of electricity connections at home. It aims to provide all services electronically and promote digital literacy in India with the help of digital technologies which includes the concept of cloud computing and mobile applications have emerged as the catalysts for express economic growth and citizen empowerment with a vision of Digital India programme to touch $1-trillion business opportunity.
Industry to adopt new technologies like AI, Machine Learning (ML), Data Analytics, Automation, Robotics, Blockchain, Cloud and the Internet of Things (IoT), companies with legacy systems and obsolete workforce will face challenges to survive the disruption. 
We have seen a significant growth is happening with increase in the number of Wi-Fi hotspots in the country. There is also a sharp increase in the adoption of E-commerce  in India, at the same time cyber threat have grown, a higher percentage of businesses across industries reported taking proactive measures to safeguard against cyber risks.
It has also observed that technologies like RPA and Cloud has been hyped. The vendors promoted its offerings far too much in the previous year in a bid to capture the market. Many enterprises are shifting from cloud to edge,reason being the decentralized nature of cloud-based networks which has inevitably increased delays in the transfer of data, which rules out the viability of some applications.
However, edge computing will not replace cloud computing, though the two approaches can complement each other. Since, edge pushes most of the data processing out to the edge of the network, close to the source of the data. Then it is a matter of dividing the processing between the edge and the public cloud such as Amazon Web Services, Google Cloud, or Microsoft Azure. The companies are burning too much cash on marketing and seems not enough on driving business. 

 
Propelled by rising smartphone penetration, the e-commerce business in India has transformed the way business is done in India. All newer technologies are bringing newer opportunity for the partner eco-system to support their respective customers.
Channel Score card

The score card (that is ranked on a scale from 3 to 5) are based on seven important factors - Product Availability, Price Performance, Channel Profitability, Pre-sales support, Training and Certification, Channel Policy and Post-sales Support. This score card is based on the response we gather from the feedback received from 350 partners in the Metros, A and B class cities in India. However, this report does not reflect any feedback from the customers and users.

 
Channel partners are integral to overall success of the corporate's go-to-market strategy for delivering an excellent customer experience. VARs are heavily dependent upon the support from the OEM/vendor partners for help with the pre-sales and post-sales support, marketing development funds and training. Distributors and value Added Distributors (VADs) possess a very important role to play in the overall growth strategy of the corporates. Vendors that were able to work with partners and provide high quality products at good prices were rewarded with high scores.

 
This year, distributors and sub-distributors have realized the massive opportunities in E-commerce, Cloud Computing and Cyber Security. Thus, majors like Ingram Micro, Redington,Savex Technologies are positioned as the top three players in the Indian market, while other distribution majors including Compuage, Supertron Electronics, RP Tech, Brightstar and HCL Infosystems have gone very aggressiveby promoting various offerings to the channel through cloud and security as services for enabling digital transformation for industries.
Methodology of the Score Card:
The report we have collectedare from the partners who are directly dealing in the partner eco-system and does not include the sales that happened through various E-commerce sites in India, which is a big chunk and the figures are very difficult to find and the actual business cannot be validated. The reason behind this is most of the vendors have cleared their old inventories, through the E-commerce players to reach to the remote parts in the country, whereas certain distributors and partners were directly involved in the transactions with E-commerce companies. Online retailers have doled out discounts to lure people to shop online for everything from basic groceries to large electronic devices (PC, Laptop, Printer, Camera, Mobile phones and various accessories).
The Indian e-commerce industry has been on an upward growth trajectory and is expected to surpass the US to become the second largest e-commerce market in the world by 2025. Technology enabled innovations like digital payments, hyper-local logistics, analytics driven customer engagement and digital advertisements will likely support the growth in the sector. E-retail market is expected to continue its strong growth, by registering a CAGR of over 35% and to reach Rs 1.8 trillion (US$ 25.75 billion) by FY20.
Market Forecast

The distribution structure is one of the essential elements of a complex value chain in businesses today. It is an important determinant of the future of brands.
 Distributors enables channel partners to deliver complex IT solutions around the world. Their innovative approach and proven experience in datacenter, cloud, security, mobility, analytics and IoT empower channel partners to deliver the end-to-end solutions to their customers to transform and remain competitive.
Industry Forecast by VARINDIA 

The cloud has reached the peak and are betting on the growing popularity and benefits of edge computing. The cloud is going to replace the conventional data centers at the core of the network. The edge, will emerge as a complementary source of IT infrastructure, supporting many innovative technologies that promise to extend the use and impact of technology into entirely new domains.

The transition to edge computing has been driven by higher compute that can process more complex workloads including machine learning and AI. With over 20 billion devices projected to be connected to the Internet by 2020, more businesses will move to data analytics and AI-powered apps from the cloud to edge computing to reduce latency, lighten core server loads and improve business operations.
Edge computing is not the only solution for the challenges faced by IT vendors and organizations as it does not handle all applications across every environment, thus, cloud computing will still remain a crucial part of an organization's IT infrastructure. Going forward, both the cloud and edge computingis going to co-exists.
CLOUD SECURITY
Cloud computing has lots of benefits like cost saving and time reducing ability to perform new task.With all the benefits the cloud computing comes with a big concern of security. The security architecture of cloud computing is the main element which decides the level of security in cloud computing because exposure of cloud to the user depends on security architecture.
Cloud security refers to multiple vectors with a broad set of policies, technologies, and services, deployed to protect applications, data, and associated infrastructure through cloud. It comprises various security services including, Cloud Identity and Access Management (IAM), Data Loss Prevention (DLP), Cloud Intrusion Detection System (IDS)/Intrusion Prevention System (IPS), Security Information and Event Management (SIEM), encryption, and others including disaster recovery and firewall that provide a complete security for public, private, and hybrid deployment types. The overall cloud security market is expected to touch to USD 12.73 billion by 2022. 
CYBER SECURITY
Cybersecurity market is ripe at the moment and the solutions arebased on complex mathematical prediction models, handling large amounts of data. This data monitoring can only be fulfilled by cloud technology in a secure and reliable environment at low cost. Cyber security has become an emerging discipline and has driven the focus of many global organizations and government to invest in advance security solutions.
With the growth in number of cyber security threats and attacking tools, the requirement for advanced cyber security solutions to deal with such attacks is growing exponentially. Huge algorithms are required for cyber security solution providers to develop technically advanced solutions. Further, high cost associated with cyber security solutions and services limits the adoption among small and medium enterprises.
Channel Players: Cisco, Check Point, Sonicwall, Fortinet, HPE, IBM, RSA, McAfee,Sophos, Tenable and Beyond Security.
DATACENTER
The global data center services market is estimated to reach $228B by 2020. Data centers are at the heart of technological focus and continue to experience physical transformations of their own. The APAC market is growing rapidly with a 25% market share at $42 billion and the Middle East and Africa region hold a 3% share with nearly $6 billion in investments. Specially, China and India stand to exploit the market the most and fuel the growth in APAC. India's data centre market is likely to reach $4 billion against the US's $69 billion by 2024.
The Union budget proposal to enable private firms to build data centre parks could help India become a major global data centre hub. The new policy on data centre parks is expected to incentivize setting up data centres, similar to some US states that have relaxed taxation on data centre providers. Datacenter is the critical support infrastructure for the growth of sectors like BFSI, IT &ITeS, telecom and social media and has been the focal point of this development phase. 
Channel Players: Netmagic, Sify, CtrlS, ESDS, Google Cloud,BSNL, GPX Global, AWS and Webworks.
DATA BACK-UP / RECOVERY
Data Backup is the process in which the files are copied to a second medium so that the data does not get lost if the main system fails to function. Everyone must prepare their back up files from time to time in order to avoid any type of data loss due to system failure. In the case of datacenterbackup and recovery market is rapidly changing as customers are demanding simpler, more agile and cost-optimized solutions. 
With the massive growth in data, new applications and deployment models are growing. Ease of deployment, instant recovery and greater ease for administrators are key requirements in the market today. Total market revenue is expected to touch $12.00 billion in 2022. This is due to the increasing adoption of cloud-based technologies that will drive the growth of the market in the near future. Moreover, the rise of cloud-based services has paved the way for more companies adopting a bring-your-own-device (BYOD) policy.  
Channel Players: Commvault, Veeam, Cohesity, Dell EMC, Veritas, IBM, HPE, Arcserve,Carbonite and Actifio. 
 
ELECTRONIC SECURITY
The electronic security industry in India is in the midst of a paradigm shift. IP-based Video Surveillance and Integrated Solutions to drive the future. As per the recent reports, Police, Paramilitary, Defence & Education industry have fuelled demand for security & electronic surveillance. Also growth in the number of smart cities would add to the demand of electronic security.It includes surveillance, access control, alarming or an intrusion control to a facility or an area.
The futuristic technologies like IoT & AI which will be playing a major role in advancing the security industry. AI or machine intelligence will be helpful to improve video motion detection, facial recognition and individual tracking in video surveillance. Internet of Things also comes with implications in data transfer for processing, analysing and storage of data along with managing the network of connected devices.
Channel Players: CP Plus, Hikvision, Honeywell, Axis Communications, D-Link, HID, Matrix, Electronics Eye and Secure eye.
ENTERPRISE MOBILITY
Enterprise mobility market in India is growing steadily at same time merging with digital transformation market, which is growing at a high speed. As per IDC, 37% of Indian organizations have rated enterprise mobility as high priority. According to a new research by Microsoft in partnership with IDC , by 2021, digital transformation will add an estimated $154 billion to India's GDP and increase the growth rate by 1% annually. Growth in India enterprise mobility market can be attributed to growing internet and smartphone penetration, emerging mobility trends such as BYOD, CYOD, BYOA, and surging data telecommuting needs.The enterprise mobility market is projected to grow with a CAGR of around 25% tthrough 2022. 
Mobile devices are increasingly adopted owing to several advantages such as Internet access, personalized information and enterprise data. Companies are required to manage mobile devices, workspace, mobile content, and mobile application in order to minimize the overabundance of information, applications and devices in the enterprises. Hence, the enterprise mobility is at the top of the agenda of most CIO's. Most of the enterprises today realise that enterprise mobility is a necessity today and not a technology of future.
Channel Players:VMware, SAP, Microsoft, Citrix, IBM, Samsung and SOTI. 
FIREWALL /UTM
The Firewall segment has seen a good growth in India. The fast paced growth was contributed by the strong growth in the IT/ITeS, BFSI and e-Commerce verticals in the country. Key drivers for the growth is the rapid growth of malware, growing attacker sophistication and the rise of new unknown zero-day threats which requires a different approach to keep enterprise networks and data secure, adoption of Firewall is bare necessity.
The firewall is a network security system designed to prevent unauthorized access to or from a private network. Firewalls can be implemented as both hardware and software, or a combination of both. Firewall isolates organization's internal network from larger outside network. Network Firewalls are more cost effective than securing each computer in the corporate network. As enterprises consider how to provide comprehensive visibility and advanced layer 7 security including threat protection, intrusion prevention, web filtering and application control.
Channel Players: Cisco, Check Point, Fortinet, Juniper, Sophos, SonicWall and Huawei.
HYPER-CONVERGED INFRASTRUCTURE (HCI)
Growing demands for simplified management, increased performance, and reduced time-to-market means nowadays, technologies like hyperconvergence are business necessities. The global revenue of the converged systems market grew 11% year over year to $3.9 billion during the second quarter of 2019 and there is much potential to grow to touch USD 20 billion by 2022. It is one of the most rapidly-growing methods for deploying IT in the datacenter. HCI solutions are increasingly capable of operating business critical workloads while reducing data center complexity and promoting affordability.  
In India, HCI systems are attracting the largest amount of interest among the converged systems portfolio. The HCI market is expected to increase due to many growth drivers such as shifting workload towards public cloud, growing HCI adoption rate in emerging countries, demand from the healthcare industry, etc. The global hyper-converged infrastructure market is expected to observe some new market trends such as the shift to subscription-based contracts, moving towards edge computing etc.
Channel Players: Dell Technologies, Nutanix, HPE, Cisco, NetApp, Oracle and Acuutech.
PRINTER
India HCP market shipped 3.5 million units in CY2019 and registered a year-over-year (YoY) decline of 4.7% due to weak consumer segment demand. In 4Q19 the market shipped 0.79 million units, a YoY decline of 7.3%. 4Q19 witnessed low demand, which was a result of overstocking of the channel in 3Q19 and prevailing consumer sentiment as per IDC.
The annual decline was primarily from Laser printers (excluding copiers) declining by 11.8%, as the market continued to be impacted by weak demand as well as migration to Ink Tank printers. The Laser copier market grew by 6.9% with strong corporate demand and continuing decline of refurbished copier market. The Inkjet market remained stable with a decline of 0.1%. The year ended with the Inkjet market commanding more than half of the market.
Ink Tank printers grew by 7.0% and now command 73.2% of the Inkjet market. The Ink Tank segment overtook the overall laser printer segment for the first time in 2H19. The Laser copier segment also noted a growth of 6.9%. At the same time, Inkjet printer shipments declined by 2.9% YoY with a contribution of 52.3% to the overall India HCP market. The decline in Inkjet printer shipments was led by Ink cartridge printers, which recorded a steep YoY decline of 23.8%. HP maintained its leadership position in Laser printer market, Epson remained at 2nd position, while Canon placed in the third position in terms of the market share. 
Channel Players: HP, Epson, Canon, Xerox, Ricoh and Lexmark.
PC MARKET
The country witnessed more than 18% year-on-year growth to 11 million units during 2019, according to the data released by IDC. The growth was largely driven by the government driven education projects and upgrade purchases for Windows 10. The shipments include desktops, notebooks, and workstations. On the processor front, shortage in availability of Intel's CPU was a concern point for vendors throughout the year and this provided room for AMD to enter certain segments and helped vendors to fill the gaps to some extent.
The Desktop category saw a 10.6% YoY growth in its shipments, mainly contributed by Windows 10 refresh buying from the banking sector. The country witnessed more than 18% year-on-year growth to 11 million units during 2019. The Notebooks grew 18% annually on the back of education deals as well as growth in both corporate and SMB segments, as these enterprises scaled up their purchases for Windows 10 migrations. After a YoY decline for five straight quarters, the consumer segment saw growth shipping close to 9,50,000 units.
Channel Players: HP, Dell, Lenovo, Acer, Apple, Asus and LG.
POWER SOLUTIONS (On-line & Offline UPS)
A UPS (Uninterruptible Power Supply) is a power protection system to provide clean, stable power to critical application equipment during power disturbances and power failure. India's power sector is one of the most diversified in the world. Depending upon the power protection requirement, one can select from different types of Uninterruptible Power Supply (UPS) systems that will shield the critical data and equipment from some or all of the nine power problems. The main UPS categories are:Offline UPS: Line Interactive UPS and Double Conversion Online UPS.
India UPS market is to grow at a CAGR of 10% by 2022. It is further spiked with the huge demand from the datacenter UPS systems,which is to provide secure and continuous power supply to data centers and protect them against power disruptions. Growth in the market is attributed to increasing demand for power backup across commercial as well as industrial sectors coupled with growing digitalization across the country. Moreover, rising number of technological advancements to improve electrification rate and development of smart cities across the country is further expected to push demand for UPS systems across the country. The rising demand from tier 2 and tier 3 cities is also expected to steer growth in the country's UPS market until 2022.
Channel Players: APC by Schneider, Eaton, Vertiv, Numeric, Delta and Microtek.
SERVER (X86/NON X86)
The overall server market in India witnessed a Year-over-Year (YoY) growth of 0.8% in terms of revenue to reach $280.1 million in CY 3Q19 versus $277.8 million in CY 3Q18. This growth is majorly driven by non-x86 server market as it registered big deals from large public and private banks in India during 3Q19.Decrease in the use of the x86 server being shifted out to cloud spaces.
In 3Q19, Hewlett Packard Enterprise (HPE) and Dell Technologies tied for the number one position in the India server market claiming a revenue share of 27.1% and 26.5% respectively. HPE registered a revenue of $64.7 million with major deals coming from telco, government and banking vertical. Dell Technologies registered revenue of $63.4 million with major deals in banking, manufacturing and telco. Cisco stood at the third position growing YoY by 24.3% and claiming a revenue share of 10.8% to reach at $25.8 million, while Acer came at fourth grabbing revenue share of 2.9% and a revenue of $6.9 million owing to the big win from state ICT development project.
The non-x86 server market increased YoY by 77.3% to reach $41.2 million in revenue, in 3Q19. For the third quarter in 2019, HPE has overtaken IBM and now leads the market with a revenue share of 48.4%. IBM stands at the second position with a revenue share of 45.4 % followed by Oracle with 6.1% during 3Q19. Banking sector remains the top vertical with 83.2% revenue share followed by manufacturing and professional services with 9.9%, and 3.1 % respectively, during 3Q19.
Channel Players: Dell, HPE, Cisco, Lenovo, Huawei and Oracle.
STORAGE
Increase in data storage capacity to store customer data is becoming a necessity for organizations. At the same time, enterprises are also increasing their IT expenditure in order to address the growing need for storage space, it is coupled with the rising smart devices penetration, expanding internet user base and the growing government initiatives towards digitization are expected to propel growth in data storage market through 2021.
Secondly, Organisations are exploring ways to adopt newer technologies based on business outcomes rather than CAPEX investments. Another, reason of the growth that we are witnessing is a shift from Cloud Computing to Edge Computing. Edge Computing market size is expected to reach USD 29 billion by 2025. The prominent verticals which were responsible for driving the demand for storage products/services were from the government, professional services and BSFI. Dell continued to be the market leader, followed by Hewlett Packard Enterprise. Sectors such as Government, Professional Services and BFSI drove the growth for the storage market. 
Channel Players: Dell, HPE, NetApp, Hitachi Vantara, Oracle, Lenovo, Huawei and AMI.
STRUCTURED CABLING
The India structured cabling market is projected to reach $861.6 million by year 2023. The rise in the number of Internet users, rapid adoption of digital services, increasing demand for copper cables, the growing datacenter market, and rising demand for bandwidth solutions have resulted in an increasing demand for structured cabling. The India structured cabling market has been categorized into telecommunication, commercial, government, industrial, and others that include residential, education, and defense.
Structured cabling system is designed to provide integrated cable infrastructure which may be later used by local computer network, telephony and video surveillance systems, administration networks, signaling and other data transmission and processing systems. India has so many smart city and City wi-fi and surveillance projects that are coming up, the growth is definitely going to spike.
Channel Players: CommScope, Schneider, D-Link, Belden, R&M and Citadel.
VIDEO CONFERENCING
Video conferencing involves a real-time and formal two-way transmission of audio and video content. It helps organizations in making an enhanced decision and also eliminates business travel time and allied costs. This also helps to decrease management and operational costs, consequently improving productivity. Video conferencing solutions contains a set of hardware and software components that help to transmit and receive audio and video graphics.The global video conferencing market is projected to reach USD 6.50 billion by 2025.
Cisco and Polycom lead the overall videoconferencing market by a wide margin. One of the major advantages of video conferencing is that it optimizes the time of business travel. Many factors are fueling the demand for video-conferencing solutions including reduced cost, improved workforce productivity and others. 
Channel Players: Polycom, Cisco, Lifesize, Microsoft Team and Yealink.
Ritu Gupta, Director- Marketing, Consumer & Small Business, Dell Technologies India
"With our audience spread out among varied demographics and media they consume, we engage with customers across traditional and digital platforms. The crux of our marketing strategy is to take PC tech to any user – be it student youth, entrant to workforce, families, gamers and small businesses. The urban and Tier I markets are exposed to the use of technology, in case of Tier II, semi-urban and rural areas that are still underexposed to technology, needs more focus on educating children, students and teachers around the utility of PC. So, in Tier II the marketing initiatives such as Dell Aarambh and DigiMoms workshops have focused on educating and creating awareness on the use of a PC in their daily lives. For youth, who are tech aware and know what technology they want to adopt, Dell has always led with passion and desirability. Today we are the Most Desirable technology Brand as per TRA and that recognition comes with our focus on bringing innovative PC tech to youth. Similarly for youth who are casual gamers and for pro gamers, we have dedicated marketing support to our amazing line up of products be in Alienware or Dell G Series.
With our Channel partners we continue to service the length and breadth of the country to variety of consumers. A symbiotic strategy with our channel partners allows us to focus on strategic expansion and enhancement of our retail footprint in India. For Dell, customer delight and partner delight go hand in hand."
Anil Sethi, Vice President & General Manager, Channels, Dell Technologies, India
"Dell Technologies recorded 52 billion dollars in sales orders, over the past year. Our opportunity is enormous, our momentum is strong and our partnerships are more solid than ever. For Dell Technologies, this is our year to help customers focus on turning data into one of their most valuable assets, and it starts right now.
This decade, our customers will learn how to put their data to work. They will make their processes even more efficient, create safer and more environment-friendly factories. They will improve their customers' experiences, protect privacy even more diligently and they will unlock the power of their data in ways we have never imagined.
As we head into 2020, Dell's commitment towards the partners remain strong and steady. We are continuing to raise our bar on our promise of providing simple, predictable, and profitable partner program. This starts with our simplified go-to-market structure.
Marketing Initiatives:
We have an incredible portfolio wrapped around an incredible strategy. With the portfolio strength, team and our partner ecosystem, we look forward to gain massive market share in FY21. We really want to take our channel partnerships to new heights. Dell Technologies announced a lot of changes last quarter around the go-to-market strategy. Our new combined commercial plus enterprise teams simplifies how our partners work with us and offer a much greater degree of consistency in how they deal with us in the field. We took simplicity and eliminated complexity which equals to scale.
We have introduced solutions like 'Power One' and the Dell Technologies Cloud that incorporates IP for many of the Dell Technologies companies, it is all about making it easier for partners to embrace and use those solutions to help solve customer problems. We are making sure that if a partner takes training with VMware on their cloud module for example, that will also be included under the 'Dell Technologies cloud certification and competencies'.
Dell Technologies is making big investments to deliver self-service tools, a simpler program and more streamlined processes. Every investment we are making this year is designed to empower our partners to serve customers better, to help them modernize their infrastructure and to deliver business outcomes faster than ever before. In addition to our powerful partner program there is so much more in terms of innovation, industry leadership and the determination to be number one and help our partners serve their customers in a better way.
Dell's channel partner strategy for FY21:
At Dell Technologies, we strive to deliver the best Partner Program in the industry based on our core tenets of Simple, Predictable and Profitable. These 3 tenets, along with the direct feedback from Partner Advisory Boards, Partner Summits and Satisfaction surveys, guide the evolution of the Dell Technologies Partner Program.
Our 2020 Dell Technologies Partner Program for Solution Providers will provide an even more compelling business proposition through 3 main focus areas:
Increased opportunity and profitability for new customer and line of business acquisition
A simplified structure, making it more predictable and easier to manage your Dell business
An improved end-to-end experience accelerating the time to get to a winning price and improving the predictability of partner's overall incentives
For increasing opportunity and profitability, we are investing in new business acquisition with partners, expanding our 'Partner Preferred Program', by adding new target customers for server acquisition to the existing storage accounts. We have seen great momentum with this program driven by the collaboration of Dell Technologies core sales and our partners.
Dell Technologies' combined go-to-market structure will make engagement with partners easier and more effective. We have also introduced incremental discounting on the front end in addition to the normal back-end rebates. When partners receive 'Deal Registration' approval for server or storage opportunities with an applicable partner preferred account, partners receive an increased discount. This advantaged pricing allows the discretion to price with greater profitability.
Our last focus area is to provide improved end-to-end experience. Over the past two years, we have made significant IT investments aimed at driving an improved online partner experience. This year, these investments will really come to life. One of the biggest project is the delivery of an 'Integrated Quoting Platform'. Our 'Solutions Configurator Platform' will accelerate our partner's journey and provide them with integrated quoting for Dell Technologies' Storage, Server and Networking portfolio this year.
The bottom line: Focus is on the right new business targets which maximizes profitability, both through new customer acquisition and backend rebates in the Dell Technologies Partner Program."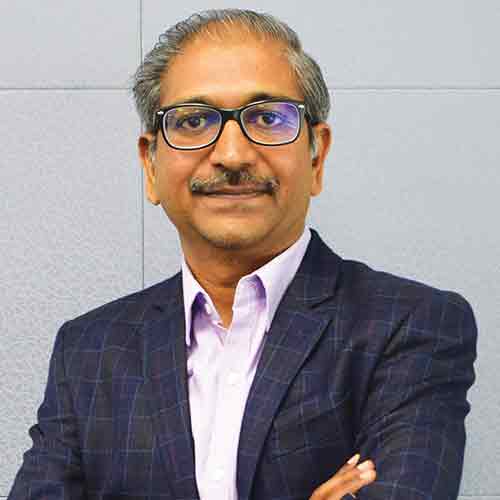 Jaganathan Chelliah, Director Marketing, Western Digital India
"In a diverse country like India, we must lay a strong foundation of outreach through distributors and channel partners. Over the years, Western Digital has been consolidating and strengthening its channel networks in areas ranging from mobile retail, IT, smart video, and enterprise channel networks. We run one of the strongest and most successful partner programs. The key to this is our clarity and a sharp focus on a two-way partnership and our mutual success.
We continue to reinvent the way that we work with our partners, and it is exciting to see that our efforts are paying off across our channel partner spectrum. Our channel training and education programs are unparalleled, and we are among a handful of organizations that impart training and education through comprehensive tech-based platforms such as our TechTalk, which is an app-based training module for mobile retailers to ensure that they are updated with the latest products and technology to cater to their customers.
Being the forerunners in loyalty programs, we constantly work towards making our programs bigger, better and more lucrative. We are also adding more rewards programs and initiatives designed for the betterment of our channel partners and to ensure seamless and communication with them. We look forward to collaborating with more partners through the newly introduced initiatives. We are committed to our partners' growth and success in today's volatile and dynamic environment."
Chandrahas Panigrahi, CMO and Consumer Business Head, Acer India
"FY 2019 was very important for us. Acer India became the number 1 Gaming PC Brand in India (as per the IDC Gaming Tracker, 4Q19 - based on Branded Gaming). Our consumer business has been growing at 10% year-on-year while gaming alone contributed to almost 30% of its revenues last year. We are aiming for an enhanced evolution this year. The market estimated a better growth which is strategized in terms of capital allocation. We at Acer, have doubled our gaming revenue in the last year; the Asia Pacific grew 2.5 times and India grew three times in revenue. While Acer has sold 1.09 Lakh gaming units so far in 2019 in the country, it sold 12.27 lakh total personal computers during this period, securing the 3rd position in the country's personal computer market with 11.18% share, according to research firm IDC.
At Acer, we have always been a very channel friendly company and we believe in growing with our channel partners. For the year 2020 as well, we plan to follow the same route. Our channel strategy is always aimed at providing a clear vision to our partners by re-engineering processes, providing the right sales and marketing materials, progress reports and many others.
In 2020, we are looking at adding more partners across India who can help and support us in our journey to become the top technology brand. We have always relied deeply on our channel partners for engaging with our potential and already existing customers."
Sanjeev Kumar, Country Manager- Government & Channels, SonicWall India
"SonicWall India has seen growth in India & SAARC region. We have seen great momentum in solution sales as customers are appreciative of solution approach rather than product approach. We have seen great growth in Email Security, Capture Client (Endpoint Security), Secure Mobile Access apart from our flagship product NGFW.
Since last one year SonicWall has transitioned into an Enterprise Security Platform company, and hence we have taken initiative to transform our channel into this drive. SonicWall University is one of the key initiative to help and transform our channel sales team, we have initiated weekly sprint program to keep up our channel to meet our solution strategy.  Other than defined classroom training, we regularly conduct hands-on technical training and certifications to create right skillset to meet customer expectations. We have created two different set of partners one Classic sales model and an MSSP sales model to address different set of customers apart from introducing Professional Services."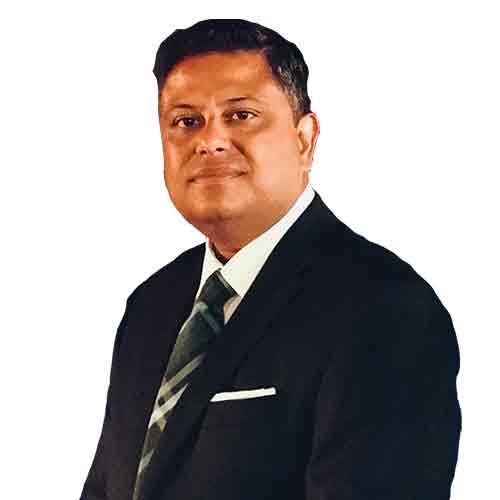 Ritesh Syal, Head & Director, Channels & Alliances, India & SAARC, Nutanix
"Nutanix has always been 100% channel in India. With the support of our partners' OEM and Nutanix expertise, we have been able to drive a higher adoption of HCI in India. We have witnessed our partners increasing their repeat purchases to expand within the customer footprint built in the country. We've additionally seen strong momentum in the shift of our business towards a subscription model, and our recent second quarter results of fiscal 2020 show our global revenue for the quarter was $346.8 million, up from $335.4 million in the second quarter of fiscal 2019.
When it comes to Indian enterprises, we're seeing that smart trends will rule tech, with more flexible businesses that are data driven, technology agnostic and software based; that function as self-learning digital enterprises. VDI (Virtual Desktop Infrastructure) and DaaS (Desktop as a Service) are perfect examples of how technology is keeping India's businesses running during a time of unprecedented disruption. We have recently enhanced the free trial of Frame, our Desktop as a Service (DaaS) solution, to businesses across India and Asia - as they struggle with declining productivity due to the inability of staff to make it to the office. We believe such solutions provide flexibility, safety, security and access without relying on, nor consuming, any internal hardware- there is no doubt cloud technology has helped with business continuity."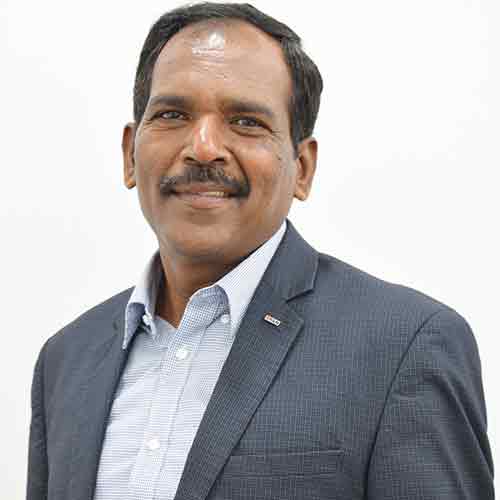 Murugesan R, Senior Director, Sales- Private Networks- R&M
"India is the third-largest global market for R&M. Every year we achieve double-digit growth. With a strong understanding of the competitive Indian market, our growth is backed by significant deals across BFSI, Telecom, Healthcare, Hospitality, and Government verticals.
In our roadmap for 2020, we have a lot of new products to be introduced to the market. Going forward we might see some investment coming in from R&M AG, Switzerland and we might be looking at 750,000 man-hours in the next two years. Our R&M Bangalore plant will be catering to India as well as global requirements. Together with our Technology Alliance Partners, we aim to develop specific solutions for enhanced performance and reliability.
Considering the current and future scenarios of the Indian market, we design effective partner programs and roadshows which not only help us to increase our business figures but also accelerate the growth of our channel partners. Last year we conducted various partner events in line with R&M's QPP (Qualified Partner Program) and also received a good response from the partners."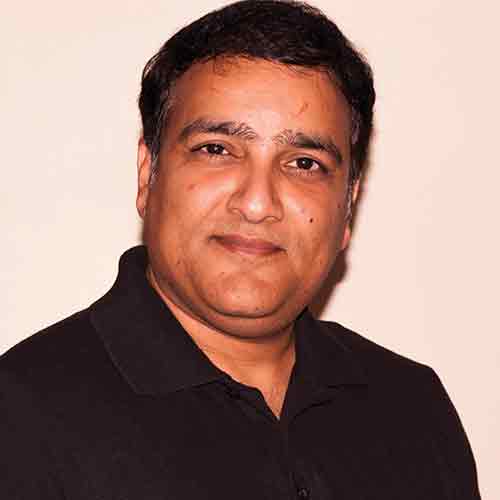 Sameer Bhatia, Director of Asia Pacific Consumer Business Group and Country Manager for SAARC & India, Seagate Technology
"There is a surge globally in data creation and consumption - a trend that is helping us grow. In India too, over the past couple of years, we are continuing to register a strong growth on the back of significant demand from enterprises and consumers. In the December quarter, Seagate performed exceptionally well and reported a global revenue of $2.7 billion, driving strong operational cash flow in an improving demand environment. We executed the company's fastest ever product ramp with our industry capacity leading 16-terabyte drives, which contributed to both sequential revenue growth and record exabyte shipments in the aforementioned quarter.
We believe in growing the partner ecosystem and fostering right set of partnerships to deliver joint success. Our strategy is to jointly engage, educate, and listen to our distributors and partners for growth and continuous improvement. To achieve this, we work closely with our channel partners to build best-in-class solutions together – from the first stage of projects to developing a solutions pipeline to provide consultation, establish systems and provide technical support. We connect with our customers and partners in the markets through the Seagate Insider partner program that underpins the ecosystem of technology, programs, and channel partners, altogether driving our multi-billion dollar business around the world."
Nilesh Jain, Vice President, Southeast Asia and India, Trend Micro
"We are purely a channel-focused company and the channel partners contribute significantly to our revenue. They have demonstrated a growth more than 100%; some of them are witnessing a robust threefold growth year-over-year (YOY).
Our channel-first business model has reaped immense success over the years, cementing Trend Micro's channel leadership position in the industry. After 30 years in this business, we continue to stay true to our unfaltering commitment of making our partners successful and achieving growth together.
Recently, we have enhanced our channel partner program in Asia Pacific, Middle East, and Africa (AMEA). Further to the program, we have introduced several key initiatives designed to help channel partners generate more margins, capture new revenue streams, and drive tighter alignment with Trend Micro in the field by taking a customer-centric approach."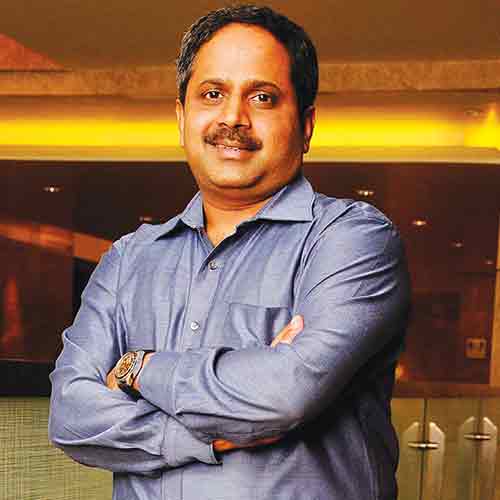 J N Mylaraiah - Director, Enterprise Sales, India & SAARC, CommScope
"We finished 2019 on a high note, with fourth quarter net sales of $2.3 billion – an increase of 117.3% compared to $1.06 billion during the same period in the prior year. Despite industry headwinds, our strong operational discipline allowed us to generate significant cash flow, resulting in $300 million of early debt paydown in the fourth quarter and an additional $100 million paydown earlier this week. 2020 will be a year of continued and active cost structure management while strategically investing in our business to position CommScope for accelerated growth.
Strong collaboration between partners, customers and CommScope is the best way to bring our solutions to market. We've been committed to this strategy since 2012 when we established the PartnerPRO Network to help channel partners more effectively and efficiently deliver better value from CommScope solutions to their customers.
Our PartnerPRO Network is designed to help our partners find new revenue opportunities and facilitate access to the right people in today's competitive global marketplace. The program is made up of CommScope-authorized local distributors, solution providers, consultants and alliance partners backed by the global experience of CommScope and trained to provide local insight that puts our high-performance solutions to work."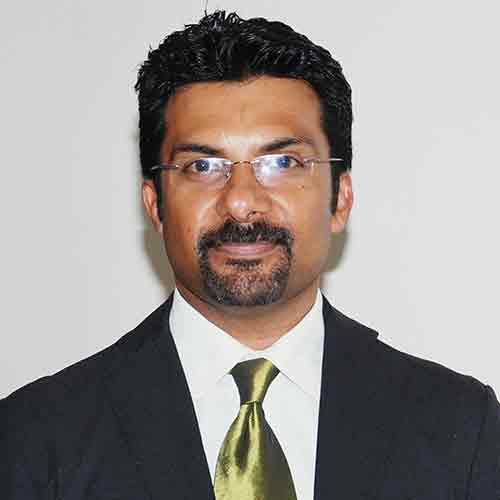 Shibu Paul, Vice President - International Sales, Array Networks
"With consistent growth and commitment towards the India region, 2019 was a very rewarding year for Array Networks.  We achieved a 40% YoY growth with a CAGR of 37% in the past five years.  Array's operation in India is one of the top contributors to the company's overall global growth. The large percentage of this impressive growth came from the government, BFSI, aviation, entertainment and education verticals. We envision a 50% growth in 2020.
Business Intelligence has helped us optimize our work and focus on productive trends. Array's channel program is devised to select partners and continuously trains them on leading-edge solutions. We have a robust online training and certification program for our selected partners.
With the help of our dedicated channel ecosystem, we are focused on developing a skilled pool of resources. Apart from offering intensive training and certification, our customers also take part in regular customer engagement programs specially designed to familiarizing them with the emerging technologies and how to sell them. Array has the potential to make a difference to the channel community by creating a highly trained channel ecosystem capable of propelling the company towards the emerging trends."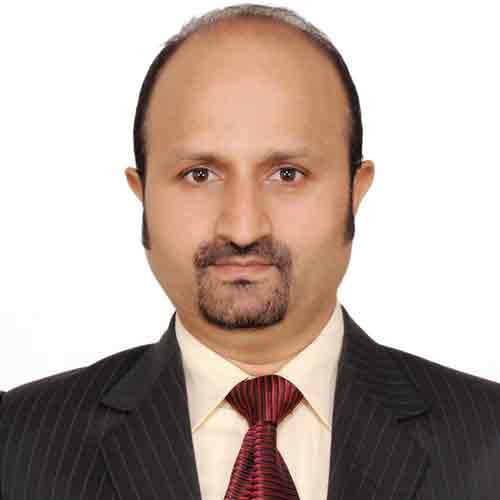 RaviRaj U, Brand Head, Director Sales & Support- NetRack
"FY2019 was progressive for NetRack as we continue to strengthen our commitment to empower our channel partners with leading-edge offerings. We welcomed the new year by recording a remarkable 20% YoY growth. The key contributors for this growth have been Government, IT Enterprise and BFSI verticals.
A considerable percentage of our business runs through channel partners; therefore, we invest a good amount of time in designing and cross verifying the best training program for them. We conduct training programs for our partners and also host frequent offsite events to directly interact with partners and customers. Designing a strong and effective business model for channel partners also play a major role in strengthening the reach. It also helps the partners to develop/create a blueprint to enter the global markets and allows space to achieve higher targets, revenue and profits."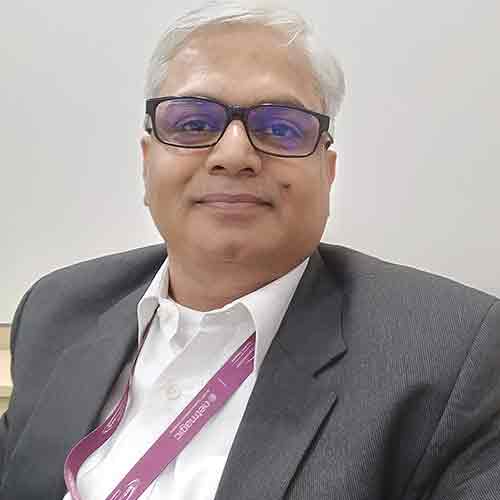 Shantaram Shinde, National Head - Channel Business, NTT-Netmagic
"Our sales performance has been excellent this year and we are bullish about the growth ahead. In 2019/20, we landed 103 new logos via our robust partner ecosystem. We believe that partners are the engines driving our growth.
The success of our Partner Business is vital to us and the performance has been highly encouraging so far. We are looking to add more value partners to our network, especially in the Tier 2 and Tier 3 cities. It is always better for service management to be closer to the end-users. This being a key aspect of our strategy, we are constantly working to widen the base.
Simultaneously, we are on the lookout for more self-dependent and value partners who are interested in building their core competencies in Data Center, Network and Connectivity, Cloud, Managed Hosting, Managed Security and Managed Services domains. We plan to increasingly link compensation with value delivery instead of trade margin or commission. The goal is to ensure that our Partners bill their customers for NTT Global Data Centers and Cloud Infrastructure (India) services and cultivate a strong portfolio of data center services. Further, we want our partners to provide managed services independently or in a partially independent manner in a way that it increases margins for both."
Murali Urs, Country Manager-India, Barracuda Networks
"Barracuda Networks saw accelerated growth and strong performance through Q1 FY2020, primarily driven by key product innovations in email protection solutions. Our email protection business has grown to more than a US$200 million annual revenue run rate in FY2019. And at the end of Q1 FY2020, we saw 440% year over year growth in sales bookings for Barracuda Sentinel. We also saw 46% year over year growth in sales bookings of Barracuda Essentials. Email protection is a notable growth vector in the managed service provider market as well. Barracuda MSP, the MSP-dedicated business unit of Barracuda, saw annual recurring revenue for its email protection business grow 122% year-over-year for Q1 FY2020.
The key to success for our channel partners in 2020, will be helping customers understand where their vulnerabilities lie. With the ever-evolving threat landscape, we will also focus on helping to educate the market on security threats and ways to stay protected. We also have the Barracuda Networks Channel Partner Program, to help our partners in selling Barracuda's solutions. It allows our channel partners to invest in training, technical and sales competence, and business development that will ultimately enable mutual revenue and margin growth. At the same time, regular webinar series and workshops are available to our partners helping them to understand industry trends and identify market needs, furthering our partner commitment."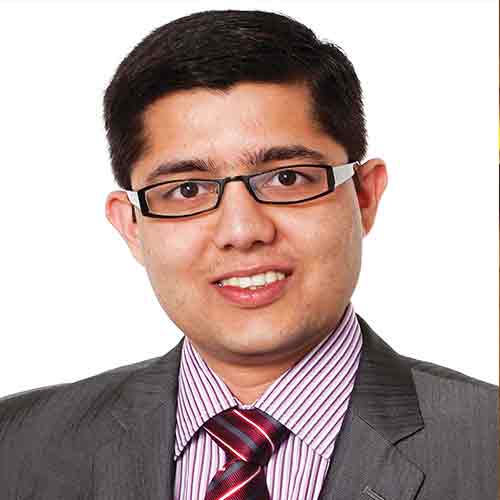 Shreesha Nagar, National Head – Channel Sales, Eaton
"We grew in higher double digits last year on account of the success of the new product launches and thanks to our channel partners who joined us in our success journey. We aim to continue this momentum in 2020-21 also. The demand for back-up power (UPS) is ever growing owing to the rise in digitisation in all spheres of our lives from food deliveries to banking to entertainment. With increased adoption of edge with in the customers, demand for UPS have seen an upwards trend.
Through a continuous connect with our customers and taking their feedbacks, we will be introducing many new products and solutions in the Indian market in 2020. We are very excited and confident that these new product launches will find acceptance from both our customers and channel partners. On the MarCom front, we have been active on both traditional and online media platforms to promote the Eaton brand. We conduct on-ground events pan India to connect with our customers and partners plus we use digital marketing tools like eDMS, Webinars and digital advertising for brand promotion. We have also been continuously upgrading our manufacturing capabilities to meet the future demands.
The Eaton channel partner network is very vibrant and strong community based on the principles of trust, transparency, and processes. We strive for mutual business growth by working closely with our partners to identify opportunities in key segments and capitalize. We also have a loyalty program for our partner sales reps to keep them engaged, educated, and encouraged."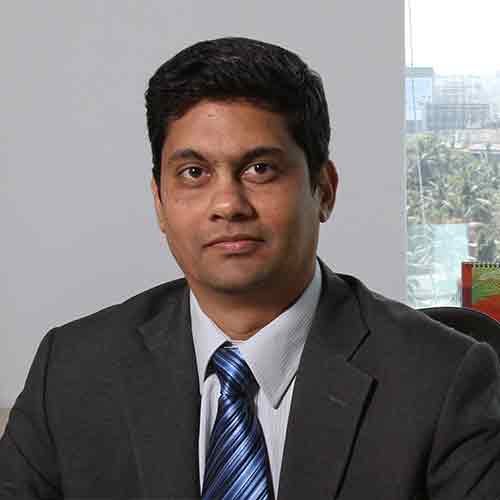 Kaushal Veluri, Director, Channels & Alliance, NetApp
"NetApp India has grown faster than the market in CY 19 and we have made some key decisions throughout the year to retain our competitive edge in an ever-evolving market scenario. We inked a strategic partnership with Google Cloud Advance to help enterprises take advantage of the agility and benefits of the cloud. With powerful NetApp enterprise data services and solutions tightly integrated into Google Cloud environments, organizations can achieve advanced data management and unprecedented performance to truly take advantage of Google Cloud's innovative leadership in application development, analytics, and machine learning.
We also announced ONTAP 9.6 to help businesses maximize the value of their data. Our cloud-connected flash solutions, an element of a Data Fabric strategy, provide the simplicity, operational efficiency and protection needed to support innovation, add unprecedented performance and power the most demanding data sets and technologies, such as artificial intelligence or 5G networks.
Our partnership with channel partners is a mutually beneficial one. We help our partners with rebates when they are delivering new set of customers. We have simplified the process of rebate earning, making it simple and rewarding. It is our responsibility to reward our partners when they are bringing in a new customer or a new portfolio.
NetApp believes in constant skilling and helping the one that we run, for example, our upcoming nine city Partner Academy Program where we go to nine cities helping our partners pass on the message of NetApp being the data authority in the hybrid cloud, helping them learn that message and then take it out to the marketplace as well. With today's cutting-edge technologies like AI/ML, DevOps, & IoT, we are building an ecosystem by working with our partners, help them understand NetApp's role in these technologies and enabling them to take it forward. When we talk about changes, it is essentially helping the partners evolve and working along with one step at a time."
Sanjai Gangadharan, Regional Director, SAARC, A10 Networks  
"A10 Networks is 100% committed to selling through channel organisation. Our Affinity Global Partner Program is designed to foster growth of channel partners who are leaders in the marketplace. A10 Networks EMEA/SAARC has seen channel growth in 2019 and we expect to see great opportunity for our channel partners in 2020. Through the Affinity partner program, we invest heavily in the development and training of our partners in order to ensure high levels of expertise both from a technical and sales perspective. Our service provider and enterprise customers continue to look to A10 Networks to ensure their applications are secure and perform at optimal levels. Our partner community in India provide high levels of pre- and post-sales expertise to ensure customers maximise their investment in A10 Networks solutions, and achieve their business goals.
Our marketing strategy is focused around communicating how we are helping our customers, service providers and enterprises, solve their operational challenges. These include:
·       Providing always available app delivery and security - on-premises and in the cloud
·       Supporting seamless migration to the cloud with hybrid solutions
·       Securing multi-generational networks throughout the transition to 5G and cloud-native architectures
·       Protecting networks from cyber security attacks that endanger network availability
·       Simplifying IT operations with connected intelligence, automation, machine learning and DevOps/SecOps tools
·       Capturing the benefits of emerging 5G opportunities
A10 Networks offers secure application services powered by connected intelligence across our solutions for multi-cloud, edge cloud and 5G, all at hyperscale."