Observation of World Backup Day reminds us to protect our digital documents
World Backup Day is a global observance that is celebrated in many countries around the world on 31st March 2023. The IT sector worldwide and all other businesses are concerned about the current data due to the continuous improvements in cyber threat methods. This day is observed in countries across North America, South America, Europe, Asia, Africa, and Australia. Celebrating data backup, such as on World Backup Day, is important for several reasons:
# Raise awareness: By celebrating data backup, we can raise awareness of the importance of protecting our digital information. Many people may not realize the risks associated with not backing up their data, and World Backup Day can help educate them.
# Promote best practices: Celebrating data backup can help promote best practices for backing up data, such as using cloud-based storage, external hard drives, or other methods appropriate for their specific needs. This can help individuals and organizations better protect their important data.
# Minimize risk of data loss: Backing up data can help minimize the risk of data loss due to system failure, cyber-attacks, or other disasters. Celebrating data backup can help encourage individuals and organizations to take steps to protect their valuable information.
# Ensure business continuity: For businesses, data backup is critical to ensuring business continuity in the event of an unexpected outage or cyber attack. Celebrating data backup can help remind businesses to review their backup strategies and ensure they are taking the necessary steps to protect their data and maintain business operations.
As a result of World Backup Day 2023, we may see an increase in the number of individuals and organizations creating backups of their data and taking steps to ensure that their backup systems are functioning properly. This could help reduce the risk of data loss due to system failure, cyber-attacks, or other disasters.
In current times when a vast amount of information is being collected and processed by enterprises, Data security becomes utmost important. Owing to the rise in the frequency and intensity of data breaches in today's digital age, businesses across sectors need to upgrade their data protection strategy.
"Businesses and IT departments are now looking for backup solutions that can successfully secure data against loss and corruption," says Ripu Bajwa, Director and General Manager, Data Protection Solutions, Dell Technologies India. "Prioritising and leveraging scalable, real-time, and cloud-enabled data protection storage for backup, archival, and disaster recovery, is the need of the hour. Steady adoption of future-ready backup solutions is bound to benefit Indian organisations in the coming times."
He further continues, "This World Backup Day Indian businesses have an opportunity to take cognizance of their data recovery, threat reporting, and transparency across IT environments. This will not only sustain their progress in digital transformation but also, ensure that the pace of innovation doesn't decelerate due to a cybersecurity incident."
With the rise in offline and online storage modes, data have become increasingly prone to cyber threats such as hacking, malware and ransomware attacks. It is therefore important to have reliable backups.
"A strong backup process guarantees that data remains secure and accessible even in the event of a cyber-attack, mitigating the risk of data loss," says Aaron Bugal, Field CTO, APJ – Sophos. "Having a backup process is essential for Protection against ransomware attacks, Restoring system functionality, Minimizing financial losses, and Improving overall cybersecurity. The recent Sophos State of Ransomware report also highlights the importance of having a strong backup. Its findings revealed that the likelihood of getting all your data back after paying up is very slim: fewer than one in ten (8%) got back all their encrypted files."
He further cites some tips and best practices for creating a strong data backup, like Using a secure backup solution, Storing backups offline, Reviewing backups regularly, Having a recovery plan and Keeping backups in multiple locations.
Protecting data has become a necessity for every organization as it is the new oil. The threat landscape is evolving every day and it will continue to do so. With that the attacks will become more sophisticated. We have witnessed multiple ransomware attacks in India in 2022, with attacks ranging from encryption, data theft, distributed denial of service (DDoS), harassment and many more. Moreover, close to 49% of Indian enterprises cited malicious attacks damaging their backup and data recovery, according to the recent Commvault-IDC study.
On the World Backup Day Balaji Rao, Area Vice President, India & SAARC, Commvault says, "Data resiliency is plagued by data breaches and becoming a norm in the dynamic business landscape, hence the question now lies in how organizations respond to a particular incident and how quickly they recover from it. As businesses get addicted to modernization of technological capabilities across environments, data resiliency through a comprehensive backup and recovery for hybrid and multi-cloud becomes non-negotiable. To have the highest chance of protection, IT departments must implement enhanced multi-cloud and ransomware protection. It's that extra element that can take a company's data from vulnerable to secure. Organisations must also explore the realms of Zero Trust strategy which isn't just one component like threat detection or recoverability, but a range of technologies working together to create a comprehensive security solution.
This World Backup Day, thus, serves as an annual but timely reminder for businesses to revisit and upgrade their data backup and recovery solutions to ensure the restoration of business operations during a crisis/disaster and be prepared for an unexpected incident. Enterprises must rise to the data guardianship challenge and ensure the data model provides secure, ubiquitous, real-time access to services and data. Data recovery can no longer be a siloed activity. Businesses looking to be relevant will need to understand the role data plays in their organization and to roll out data protection capabilities including data backup speedily to ensure they are able to thrive in their own Datasphere."
Dependency on technology has pushed organizations to a vulnerable state that attracts cyber-attacks, data loss and business disruption. Organizations face downtime due to which they lose data resulting in financial loss.
Elaborating on this Sandeep Bhambure Vice President and Managing Director, India & SAARC, Veeam Software says, "Businesses today face a wide range of uncertainties, from pandemics to cyberattacks to natural disasters. Because of their increased reliance on technology, businesses are becoming more vulnerable to cyber-attacks, losing data, and experiencing business disruptions. According to a recent report by Think Teal and Veeam on 'State of Business Continuity and Disaster Recovery in India – 2023', around 18% of the businesses in India lost data due to downtime, and more than 20% of the downtime caused has resulted in a financial loss of more than $1 million per hour. Downtime cost Indian businesses 73% of their money, 64% of their data, 55% of their customers, 41% of their value chain, 44% of their brand image, and 52% of their employee productivity. The cost of downtime is far greater than just monetary or data loss.
The metrics that define a business's success or failure have evolved over time. Businesses today are more concerned with their market reputation, brand image, customer loyalty, and a variety of other factors. Running a business with constant disruptions and frequent downtime can have a greater impact on overall success than monetary losses. To avoid such damage, businesses must go above and beyond to ensure they have a solid data backup strategy in place, as well as a strong Business Continuity and Disaster Recovery plan that mitigates business risks and minimizes downtime. On this World Backup Day 2023, we would advise businesses to take a more pragmatic approach towards data backup and implement the 3-2-1 Rule and refresh it with the 2 non-production copies to *both* be ultra-resilient media types- that include technologies that are air-gapped, offline, immutable or require 4-eyes recovery."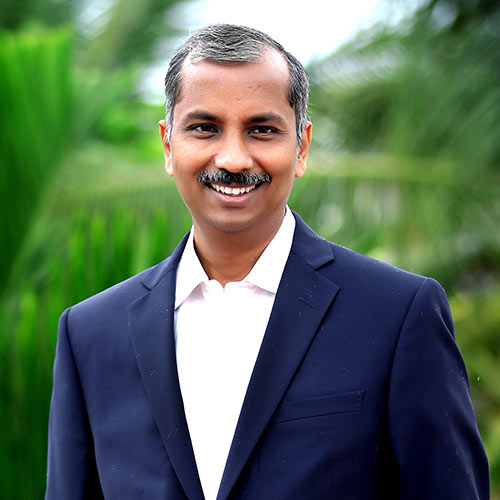 Data being vital to all organizations for driving meaningful customer experiences, humongous amounts of data getting generated everyday. It has become important for organizations to secure this huge amount of data. On this aspect Ramanujam Komanduri, Country Manager, Pure Storage India points out, "Data loss is a silent killer that strikes individuals and businesses without warning. It can happen due to hardware failure, cyber-attacks, or natural disasters, and the consequences can be catastrophic. The financial and emotional toll of data loss is immeasurable, and it can leave a lasting impact on your life and your business. That is why data backup and recovery should be a top priority for everyone.
As we approach World Backup Day on March 31st, it's important to remember that data loss is a possibility. So, take a moment to reflect on your data backup strategy and ask yourself, "Is it enough?" With the constantly evolving threat environment, traditional prevention measures are no longer sufficient. You need to invest not only in a solid backup approach but also in a multitier data protection architecture that ensures resilience, durability and more importantly restore so your business is always on. This World Backup Day, let's make a commitment to protect our valuable data and build a meaningful recovery strategy. Remember, data backup and recovery is not an afterthought - it's a critical component of any IT infrastructure."
With World Backup Day taking place, Western Digital is encouraging users to back up their data. The company provides effortless backup solutions ranging from external HDDs, external SSDs, Dual Drive devices (pen drives for mobile), and many more from the popular SanDisk and WD brands to empower consumers to create what's next.
Sharing his views Jaganathan Chelliah, Senior Director, Marketing, India, Middle East, and Africa, Western Digital says, "While there is high inertia among consumers to backup their data, we are seeing a slow yet steady mindset change. Consumers are becoming more aware of the importance of their data and looking for effortless backup solutions. We are pleased to play a key role in helping consumers understand the importance of data."
Khalid Wani, Senior Director, Sales India, Western Digital, comments, "At Western Digital, we are very focused on understanding consumer challenges and offering solutions that can help them overcome those and live a truly digital life. The study helps us understand the reasons for consumers not taking backup and offer them effortless backup solutions, so they can continue to make and save their memories every moment."
Now-a-days Zero Trust approach to cybersecurity is gaining traction and organizations are deploying it to strengthen cyber resiliency and reduce security complexities. Delving deep about this Manikandan Thangaraj, Vice President, ManageEngine says, "Disaster recovery and data protection will play a crucial role in 2023. With ransomware attacks constantly garnering headlines, organizations should get used to the fact that it is impossible to prevent ransomware attacks entirely. It's a question of when their operations will be affected by ransomware, not if. Moreover, with the rise of Ransomware as a Service (RaaS) over the past couple of years, global ransomware damage costs are predicted to exceed USD 265 billion by 2031.
The only way in which organizations can withstand the threat of ransomware is by investing in disaster recovery solutions. Disaster Recovery as a Service (DRaaS) has been on the rise for the past few years and its market size is predicted to reach USD 41.26 billion by 2030. The winner of the battle between the backup service providers and threat actors who leverage ransomware will be determined by how quickly DRaaS providers can react to potential new threats."
He also suggests, "Organizations should prefer solutions built on the Zero Trust security model to ensure data security. When it comes to data backup and recovery, using a Zero Trust strategy will boost your data security because you'll be authenticating both the user and the device initiating the backup. Of course, achieving Zero Trust is a long and challenging journey, but it is a must for organizations that care about data security. Zero Trust Network Access (ZTNA) is anticipated to increase by 31% in 2023 according to Gartner, making it the fastest-growing area of network security.
Another recommended strategy to meet today's evolving threats is to implement the 3-2-1-1 backup rule—which is an update to the popular 3-2-1 rule with the extra '1' covering immutable storage. Immutability will restore your data to its original, unaltered state and get you back in operation within minutes of a breach, so you can be sure that you can recover your data even after a successful attack."
Yogesh Agrawal, CEO and Co founder, CONSISTENT INFOSYSTEMS PRIVATE LIMITED commented, "March 31, 2023 is celebrated as World Backup Day to spread the awareness and importance for Data Backup and Protection. This day encourages and facilitates individuals and organizations to take proactive steps to safeguard their data and prevent the loss of important information due to hardware failure, cyber attacks, or other unforeseen events.
In today's fast-paced world, keeping up with the competition requires a tremendous effort. If you don't move fast enough, you could risk losing almost everything you started for. Let's get straight to the point — it's your digital speed we are referring to. If the performance of your desktop or laptop is sluggish, the loss of time means a loss to your business. Replacing that old laptop with a newer generation may seem like the perfect solution, but it's not as cheap as you may think. Upgrading your existing system may be the right decision where you not only save on a huge expense but also boost your productivity by up to 200%, and more.
So, what makes your system perform like an old haggard? Apart from the operating system, the hardware, namely Processor, RAM, and Storage, are also hand-in-glove that drags down your system's potential. While the processor can't be upgraded as easily, the RAM (Memory) can be scaled to twice, or three times, its size. However, that's just enough to work easily on extensive files and keep your operating system running smoothly. To have a high-performance system, your data needs to be moving faster between the storage and processor. If you are using an older technology mechanical hard drive, then you should switch to solid-state storage (SSD) to boost your system's performance up to 10 times or more, depending on how old your current system is.
We bet that your "not-too-old" laptop would be definitely using a SATA HDD storage, and probably spinning at a speed of 5400rpm — right? If not, it would be a 7200rpm drive, at most. This means you are transferring data at speeds of up to 200MB/s (megabytes per second) to the max. If you switch to a SATA SSD, you can find promising data transfer speeds amounting to a whopping 600MB/s — an instant 3x performance boost. And if your system is compatible with an NVMePCIe, then you can push it to a humongous 3200MB/s or even higher. Now imagine your huge data — probably some RAW photos, large PSD files, bloated databases, or those latest gaming titles, that amount to gigabytes of data — being drawn in and out of the HDD. Swapping that mechanical HDD to a blazing-fast SSD or an NVMe is your only rescue."
Piyush Agarwal, SE Leader- India, Cloudera commented, "The digital transformation in India has increased the risk of cybersecurity threats and data breaches for businesses across sectors. With the increasing reliance on digital platforms by individuals and businesses, personal and sensitive data has become more vulnerable to cyber-attacks. The 4.7 million email account breaches in 2022 alone, as reported by Swedish VPN services company Surfshark, make India the 7th most cyber-breached country globally. While the Indian government has implemented various measures to address this issue, ongoing vigilance and continuous improvement in cybersecurity measures are crucial to safeguard against cyber threats and data breaches.
Effective management, governance, and security of data have hence become more critical for organizations to minimize the risk of data exposure and comply with regulatory requirements. However, many organizations still struggle to implement them effectively.
To manage security risks effectively, it is essential to have a defense-in-depth approach that utilizes multiple security countermeasures. This strategy ensures that if one mechanism fails, another is immediately activated to prevent an attack and safeguard valuable data.
In light of the significance of World Backup Day, it is crucial for businesses to adopt a better data strategy and implement stronger online and technological practices. A comprehensive backup strategy provides an effective safeguard against data loss and ensures business continuity in the event of a disaster.
At Cloudera, we believe that data backup and recovery planning is an essential component of every business's overall data strategy. By leveraging cutting-edge technologies such as cloud storage and data replication, businesses can enhance their backup and recovery capabilities and minimize the risk of data loss. On this World Backup Day, we urge all businesses to prioritize data backup and recovery planning as a critical aspect of their overall data management strategy."