UPCDA organizes IT EXPO 2022 and FAIITA Conclave in Lucknow
UPCDA has recently hosted its IT EXPO 2022 and FAIITA Conclave in Lucknow at Ramada by Wyndham hotel on 10th of April, 2022. The Conclave also witnessed the election of new UPCDA President and the new committee members for coming year. The event started with the 'Lamp Lighting' ceremony. Then the welcome note was delivered by Devesh Kumar Rastogi, Senior Vice President, FAIITA.

Welcoming the FAIITA members, Devesh Rastogi said UPCDA is very happy to host this event for FAIITA. He thanked key UPCDA members for working very hard in organizing the event. He hopes FAIITA will again give this kind of opportunity and UPCDA will try to do its best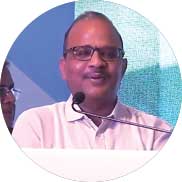 Pankaj Agarwal, President, UPCDA, said, "I am very happy that all of you have elected me as President of UPCDA. I am aware of my responsibilities and hope you will help me to fulfil those responsibilities. I am happy after meeting the senior members of FAIITA and it gave me a lot of courage. I hope along with FAIITA members and former UPCDA committee members, the new committee members can work for the welfare of the IT fraternity."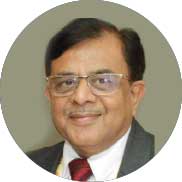 The Secretary report was presented by Navin Gupta, Secretary, FAIITA. He commented, "In the last two and a half years FAIITA has done everything online, due to the pandemic we were unable to travel. During the initial days of COVID-19 pandemic when all the retail shops were closed, we came up with an e-store so that all the retail shops have a digital platform and it was inaugurated by former IT Minister Ravi Shankar Prasad. Now, we want to take that e-store ahead as we have noticed that e-commerce has taken away 30-35% of the retail shop's business. To stop the digital purchase of IT products, we have connected the India IT Mall."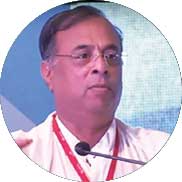 Thanking everyone and specially UPCDA, B. Hari, Founder Member, FAIITA said as everyone is unique, every association is also unique. Years back when FAIITA was started they also faced the hardship to face the e-commerce segments. With the help of associations all over India they have overcome that. He called himself the unpaid salesman for brands. It is very important for them to have an e-commerce portal along with all the retailers and partners. While talking about the importance of physical stores, he said that the brands which started digitally are now opening stores, as digital is not going to survive without physical stores. He urged everyone not to look at this as a threat but as an opportunity to disrupt the industry. This is the best time for FAIITA to act very strongly and support the market.
There were presentations from the corporates. Presenting Lenovo's perspective, Subodh Deshpande, Head Channel Business (Retail & Distribution), Lenovo. Subodh said that the last two years were very challenging from a human point of view. The time was unprecedented and there were so many challenges on personal level. But there were some industries and some products which are on the right side as the IT industry had changed completely over the last two years. During that period Lenovo has achieved 75% growth in volume, if revenue is added then it would double. Consumers have gone price conscious to value conscious. Offline channel has grown more than the online channel as online sales were almost the same before and after Covid.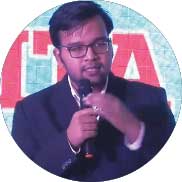 The next corporate presentation was from RP Tech. Shivam Aggarwal, Assistant Product Manager, RP Tech India presented that the company is the fastest and most consistently growing B2B technology solutions provider in India. The team has ensured smooth and consistent work despite the unprecedented time with WFH issues.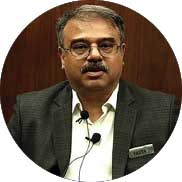 Kaushik Pandya, President, FAIITA welcoming everyone said, "FAIITA is a nationwide association which is great at sharing knowledge, flourishing channel, growing networking and using the strength to protect themselves. We are following the agenda to share, flourish, connect and strengthen from the beginning. Despite of all the adversities we have achieved at least 50% what we have road mapped at the beginning. We wanted to connect with everyone, which became possible as we came digital. The pandemic has provided us an opportunity to reach out to people in different ways."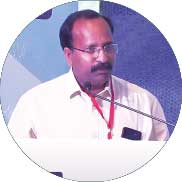 Shiv Sankar, Secretary, UPCDA delivered the Vote of Thanks.
In the 2nd session S.Karthikeyan, Vice President, FAIITA said, "At FAIITA our idea was to create a marketplace and now it is ready.  To share the USPs of the India IT mall, all of us together can create the largest inventory at any point of time. We are at the closest vicinity of the customers. The only thing we lack is the online presence, if that is created then our brick and mortar will grow tremendously. As it is ready now, everyone should participate and make it a successful attempt."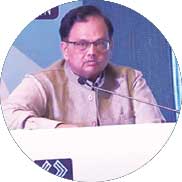 Devesh Kr. Rastogi, Senior Vice President, FAIITA said, "India government is to roll out new policies for e-commerce from next month. The India IT mall is ready after more than two years of tireless work, we expect it to roll out next month. As a nonprofit organization, India IT mall is going to provide you commission more than other e-commerce giants. Please expand your hands to strengthen FAIITA."

After an Open House with the State Representatives the event ended on a happy note.