Western Digital designs its channel strategy on three pillars – Education, Reward, Engagement
Khalid Wani
Senior Director - Sales, India, Western Digital
"Our channel partners are strategic assets to us. They help us connect with our customers across geographies and widen our reach.  We continuously equip our partners with the right information, products, and tools to identify and reach potential customers and navigate the local market and ecosystem challenges. 
Key Programs for Western Digital Partners 

We run various channel partner programs to educate and equip them to leverage diverse market opportunities. We also offer them support to better connect with consumers. For example, our Go Digital Kits allow partners to push relevant product information through social and digital media and connect with customers across platforms. We also run various reward programs. Our channel rewards program is designed to reflect the possibilities of the market and support our channel partners in achieving business goals. We also undertake focused initiatives for our partners to understand the products better, linking the technology to the need and outcome. 
We have an integrated channel marketing strategy built on three key pillars - Education, Reward, and Engagement. To train our channel partners, we run regular and robust programs for partners to prepare them against the evolving customer needs, dynamic business landscape, market trends and keeping them updated about relevant solutions and products. 
To appreciate and reward the value that our partners bring to the business, we have institutionalized several reward initiatives for channel partners - SanDisk League of Heroes, Western Digital Elite Partner Promo, and myWD Partnership Program, to name a few. We have also aided them with digital toolkits which is helping them adapt to the new reality of digital and offer product collaterals and sales generation resources and connect with prospects across social platforms. 
We offer a variety of programs such as TechTalkApp- a training tool for channel partners, and WhatsApp business platform for engaging with channel partners to take advantage of new opportunities that are emerging in the current environment. Moreover, we are the first to adopt new initiatives to enable partners to run their businesses efficiently after lockdown."
---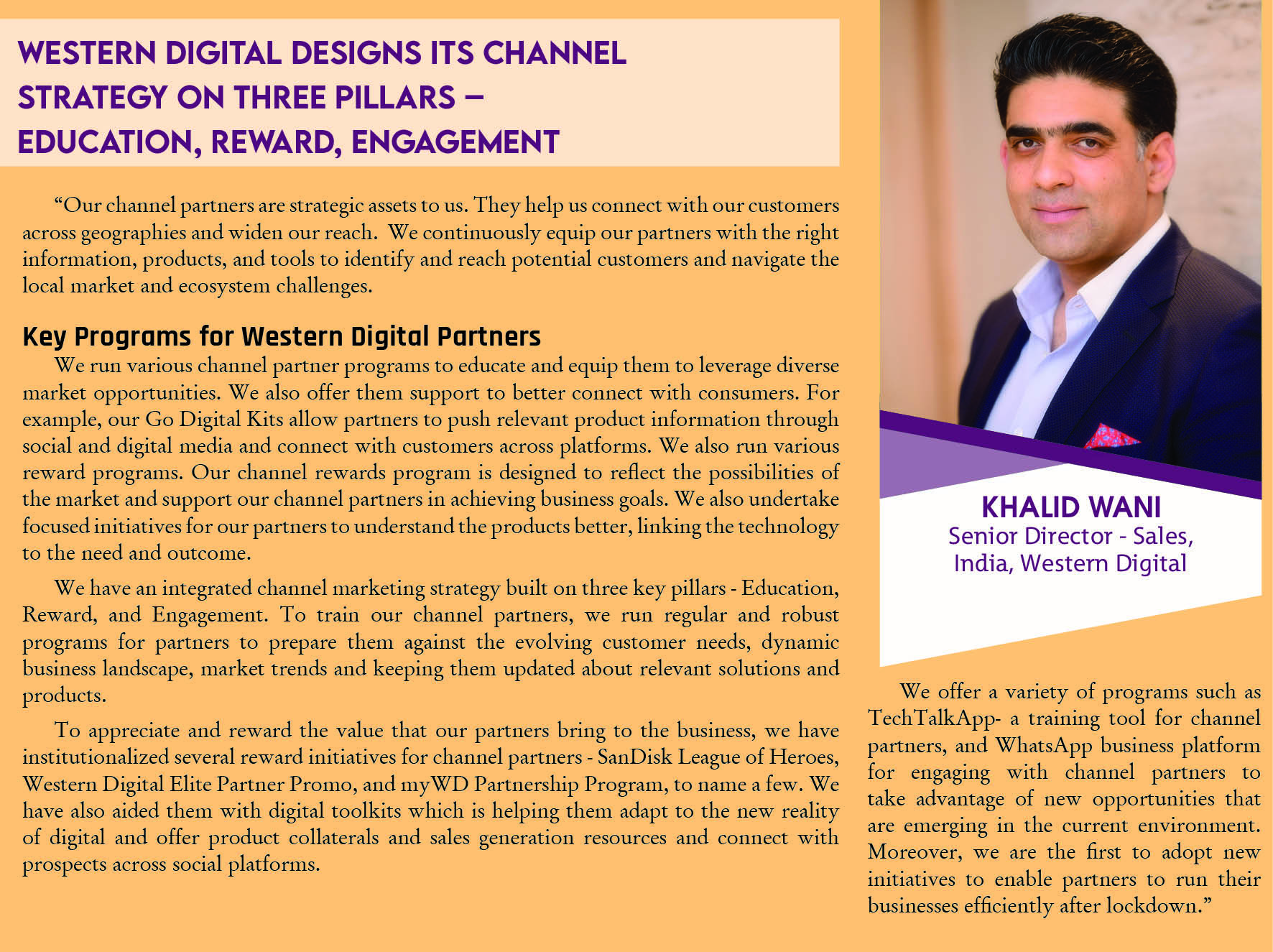 ---