Ahead of the Union Budget 2022 the Indian tech industry shares their wish list from the government, as well as emphasized on the need to incentivize digital transformation. The Union Budget in India is always eagerly awaited by everyone, from corporates to taxpayers, with all hopes attached to having simplified compliances. In the wake of the third Covid wave, there is a certain expectation in terms of rebates and relief from the Finance Ministry on Indirect and Direct taxes. Stimulus packages and tax exemption policies designed for the COVID impacted era would help revitalize the economy.
The Union Budget should accelerate the growth of the digital economy by making it easier for businesses to invest in tools and technology that are crucial to their growth. The government can spur innovation in India by creating policies that incentivize technology product exports and encourage startups to make in India for the world.Secondly, the startup ecosystem requires a more focused approach in terms of access to capital, allocation of more funds by the government, policy reforms for ease of doing business and creating a more supportive ecosystem.
"We believe the upcoming fiscal policy will encourage technology adoption. From a macro perspective, we expect it to support innovation and drive business resilience by leveraging new-age technologies. The government should continue to encourage digitalization, creation of rural e-infrastructure, and to provide additional incentives for research and development spending.  This time, we expect the budget to address two critical areas. One is the country's emphasis on the information technology industry and digital technologies like artificial intelligence. The other is to create a strong startup ecosystem in the country.
V. Ranganathan 
MD, Cerebra Integrated Technologies 
"It would be beneficial if the government provides tax allowances, a tax holiday for ten years, along with Capex subsidies. Another primary focus should be to permit the import and export of e-waste for companies with the infrastructure and knowledge to do so. The government should also look into export incentives for companies exporting metals and refurbished electronic devices. A big boost for Electronic Manufacturing Services would be the free import of raw materials for manufacturing in the country. In addition, tax and export subsidies for the Electronics Manufacturing Services sector will lower the Capex costs and catapult the sector."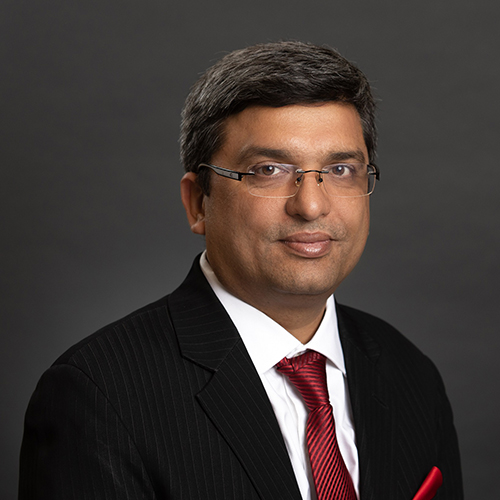 Dr Rishi Bhatnagar
President, Aeris Communications 
"In my opinion, the government will look at introducing initiatives that will help boost innovation with a focus on building back the nation stronger. I expect the upcoming budget to be more growth-oriented with an emphasis on key sectors like healthcare, manufacturing, and infrastructure. The budget will need to focus on investing and promoting the use of new-age technologies like IoT, 5G, AI/ML, etc. which have the potential to help India move ahead in its digital transformation journey. Additionally, we can also expect an additional boost to be provided in electric vehicles segment, especially in regard to the EV charging infrastructure."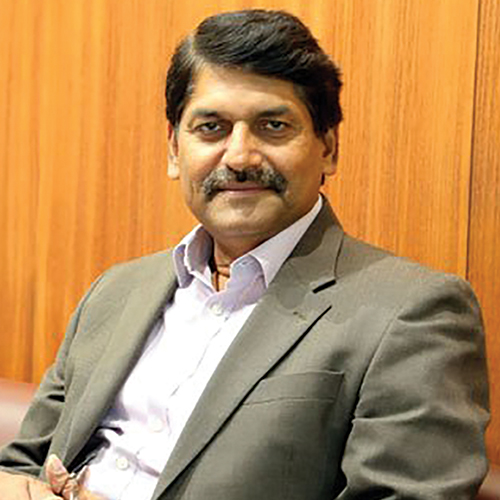 Anil Valluri  
MD & Regional VP, India & SAARC Region, Palo Alto Networks  
 
The pandemic has brought about a deeper adoption of interconnected devices and hybrid work environments, increasing our dependence on technology. If industry estimates are anything to go by, India saw cybersecurity breaches jump by 2000% during the last two years. These threats will only intensify as we move towards the third iteration of the internet with web 3.0 technologies. Another reason is the rise in targeted attacks on country's supply chains and critical infrastructure, emerging from state-sponsored bad threats. While we have the Information Technology Act, 2000 and a National Cyber Security Strategy 2020, we still have a fragmented approach and are not well equipped to consider new-age changes in the mode of functioning of cybercriminals. The 2022 budget should take these factors into consideration and provide the industry with increased budget allocation for cybersecurity related initiatives such as capacity building, developing an ecosystem for cybersecurity skills, implementing awareness programmes, and promoting research and development. 
Mihir Modi 
CFO, STL (Sterlite Technologies) 
 
"Few expectations that we have from the budget 2022 are: Establish an India-led, global 5G ecosystem. We need to quadruple India's fibre cable footprint by 2025 to double India's per capita data usage to 25 GB. Building a digital economy should now feature in the top national priorities for 2022. We expect elevation of capex spending in the upcoming budget and increased R&D spends in networking equipment, advanced technologies like open source and programmability, and the security aspects of 5G. It would be great if the government can have an independent entity with expertise which will use the Broadband Infrastructure Fund, build state-of-the-art digital networks and work on the business model of leasing out fibre and infrastructure to ISPs. We expect the government to take steps towards ease of conducting business."
Puneet Gupta
Managing Director & Vice President, NetApp India
 
"Following two years of economic uncertainty caused by the pandemic, and amidst the third COVID-19 wave, I am expecting that this year's Union Budget will be a pragmatic one. There is an urgent need for the Government of India to continue its focus on infrastructure spending to boost the economy and increase employment opportunities. It will be great to see the Union Budget allocate funds toward incentivizing the use of emerging deep technologies like artificial intelligence, intelligent automation, blockchain, augmented / virtual reality etc., among businesses. Today, businesses across verticals are generating large amounts of data, which when harnessed through the use of new age technologies can be better leveraged to solve challenges faced by citizens. Promoting digitization is the need of the hour, and while we have made significant progress in this area in the last few years, we still have a long way to go. At this juncture, incentives, tax benefits, and provisions for optimization of cloud services can greatly help in building a truly 'Digital India'."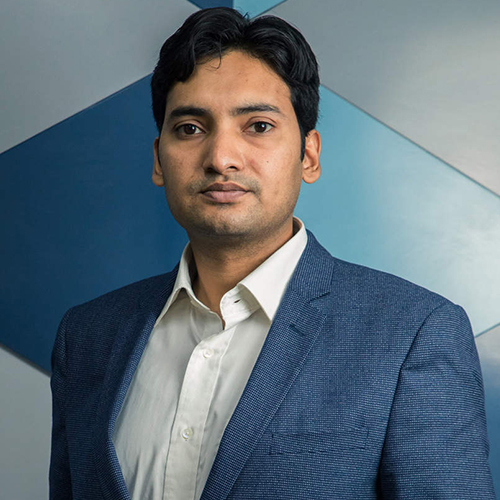 Nishant Pitti 
CEO and Co-founder, EaseMyTrip  
 
"We are hopeful that the union budget will offer valuable opportunities to stimulate faster growth for the sector. There is more that needs to be done in terms of providing support like additional liquidity, interest-free loans, subsidies, and tax reliefs for industry stakeholders. We can also look at reviving the travel sentiment by providing travel stimulus packages and tax incentives for personal and corporate travel. A reduction in personal income tax rates will place more money in an individual's hands, accelerating the growth of travel. The budget can also include incentives for states to spend more of their budget on infrastructure and connectivity enhancements that can aid tourism, especially in Tier 2 and 3 cities. Further, a tax waiver for the next few years could be explored for a strong resumption of the sector."
Varun Chopra 
CEO, Eduvanz 
"India has seen unprecedented growth in the EdTech and FinTech sectors in the last few years. With an increasing demand for upskilling and reskilling in the pandemic era, FinTech companies and the NBFCs are playing a huge role in making finance accessible for learners across the country. The government's support and efforts to further boost the EdTech sector will benefit the end consumers in a big way. With organizations looking to hire a more skilled-based workforce who are job-ready along with having a degree, the sector will continue to grow at a steady pace.
Sharan Nair
Chief Business Officer, CoinSwitch Kuber
"Various macroeconomic developments in India and the world over the last year have led to a rise in crypto adoption in India. Today, leading crypto exchanges follow strict self-regulatory practices to ensure customer protection. We hope the upcoming Union Budget will bring in regulatory clarity and help standardize best practices, address misconceptions around this emerging asset class. We believe a regularised environment will encourage more Indians to start their crypto investing journey, promoting financial inclusion in line with the government's vision."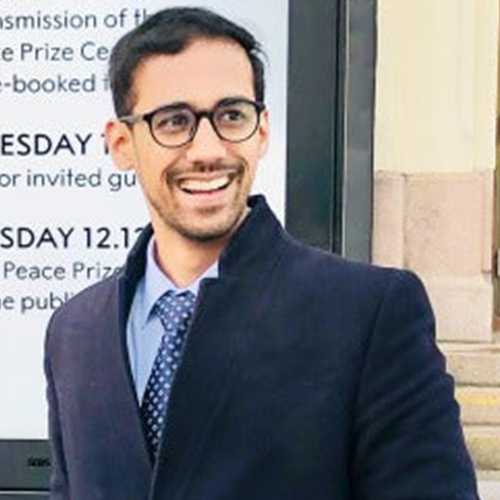 Pratik Gauri
Co-founder & CEO, 5ire
 
"The Union budget should include more resources to make our cities into more efficient, better governed, smart cities. We can create models in infinite ways, from more robust policing to e-voting, to more efficient ways to provide public services leveraging blockchain. The Union budget can aspire to not only reflect the value these services deliver day-to-day but to audit, be accountable, and find ways to provide a ground swell in adoption of blockchain technology in the meat and bones of the largest democracy in the world. Lastly, the Budget 2022 can be a starting point for adopting the UN 2030 Sustainability goals not only in words but in spirit to address a spectrum of work areas, chief among them environmental sustainability, or the intentional and careful use of natural capital such as water, air, solar, mineral resources, timber, and land."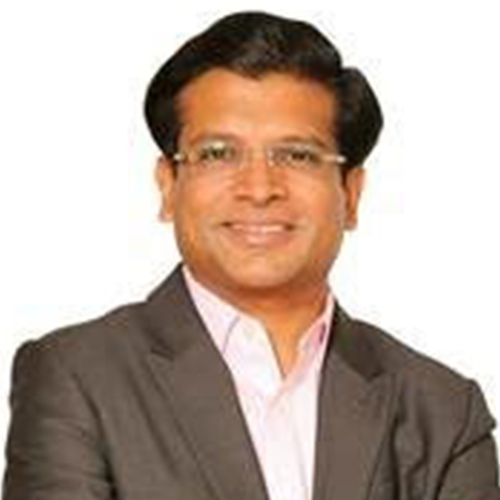 Dilip Modi
Founder, Spice Money
 
"With the government making strides through several initiatives including the recently set up Fintech Department and the introduction of Payment Investment Development Fund, the sector is expecting to see more opportunities and initiatives being taken forward by the government that will help in the expansion of the market, influence customer behaviour, and impact long term changes in the financial industry. The upcoming Union Budget 2022-23 should ensure there's a special focus on bolstering rural development. Exemptions on procurement of point-of-sale terminals, GST rates for rural banking agents remitting funds among households, and subsidies to compensate for merchant discount rate waiver are among some of the measures that will help in promoting digital awareness and initiatives across the country."
 
Anuj Khosla
Chief Executive Officer - Digital Business, Hitachi Payment Services
 
"The Budget 2022 should incentivise the MSME sector to adopt digital payments progressively. The digital payment ecosystem can unlock value for MSMEs by helping them expand customer base, improving cash flows through faster realization of funds, providing upsell opportunities, reducing costs and creating a digital footprint that would enable easy access to credit at cheaper rates. With the impact of the pandemic and the shift towards online purchases and adoption of digital payment modes by consumers, MSMEs need to be adequately equipped to cater to changing customer needs and behaviour while enabling them to thrive in an evolving digital landscape."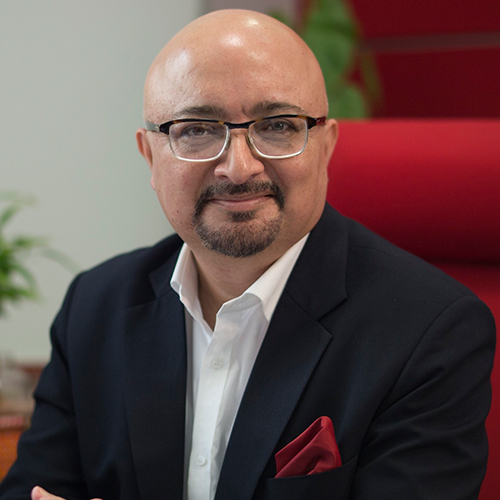 Rajiv Bhalla
MD, Barco India
 
"We look forward to a budget which offers a roadmap for heightened economic revival, with greater spending on infrastructure and enhanced incentives for corporate capex. We believe that the country is still on track to achieve the $5-trillion vision by 2025 and expect a host of reforms aimed at empowering the start-up and entrepreneurial culture while augmenting healthcare and allied sectors. Technology, manufacturing, and R&D comprise the future of India and we look forward to initiatives aimed at making India a global super-power in these frontiers."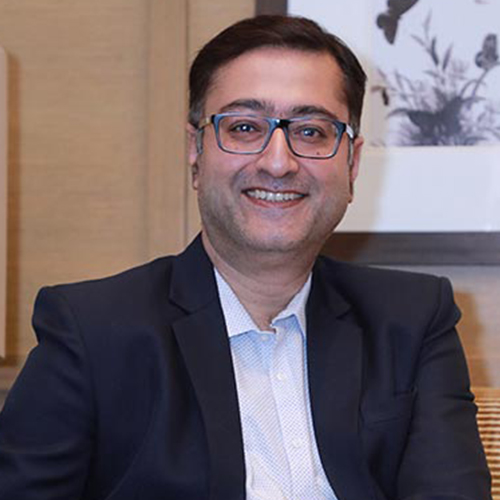 Rajarshi Bhattacharyya
Co-Founder, Chairman and Managing Director, ProcessIT Global
 
Government should support organisations to adopt the practices of Industry 4.0 by removing major barriers, especially those delaying modernisation of MSMEs and making them globally competitive. Government support can provide further stimulus to the 'Make in India' initiative and boost up employment rates. Massive boost is required for urban and transportation infrastructure development with increase fiscal stimulus and private sector participation to meet the growing demand of industries. The budget should have policies to incentivise innovation in the banking industry by leveraging technology and digital transformation. The focus now should also be on the policy reforms that will boost private investments.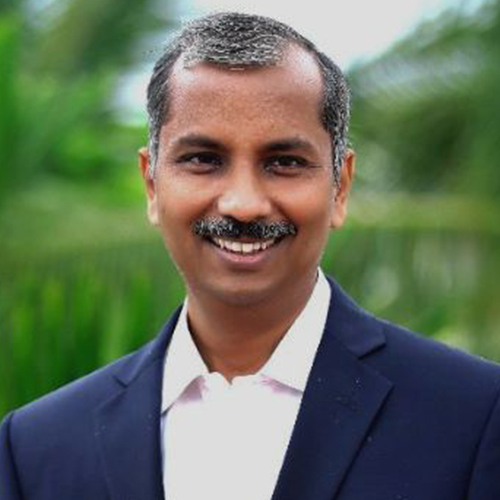 Ramanujam Komanduri
Country Manager, India, Pure Storage
"Both corporates and taxpayers expect relief in the form of rebates in direct and indirect taxes in the upcoming budget. We also expect the introduction of simplified compliances to facilitate the ease of doing business. The Finance Ministry could also introduce special stimulus packages to the MSME sector which is vital for economic revival. There may also be a positive surprise in the form of a relaxation of GST regulation and relief for sectors that have particularly suffered during the pandemic. The Government could also introduce fiscal policy initiatives to build a strong digital infrastructure for MSMEs and enterprises. We hope that the government will reaffirm its commitment to 'Digital India' through appropriate allocations and policies in this Union budget."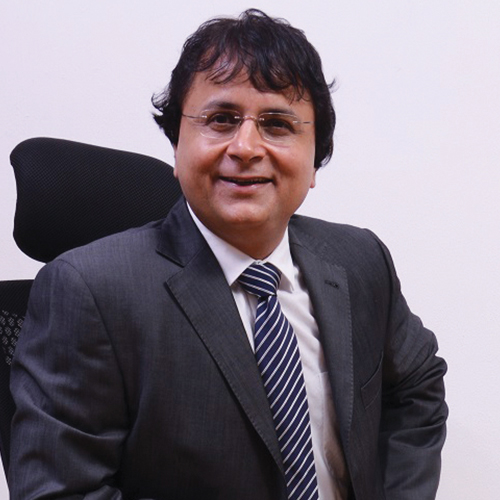 Hari Om Rai 
Chairman & Managing, Director, Lava International Limited 
"Industry has two major demands: To acquire strategic skills and become global, Indian champions have a remarkable potential to create national wealth and become beacons of economic progress for India's long term technological and financial independence. It is highly imperative to develop and bolster Indian champions to bring strategic skills & technology and augment GDP, employment, and foreign exchange. We expect no further increase in component duties in this budget as it impacts our global competitiveness. We are looking at creating economies of scale to create global competitiveness, value addition will follow."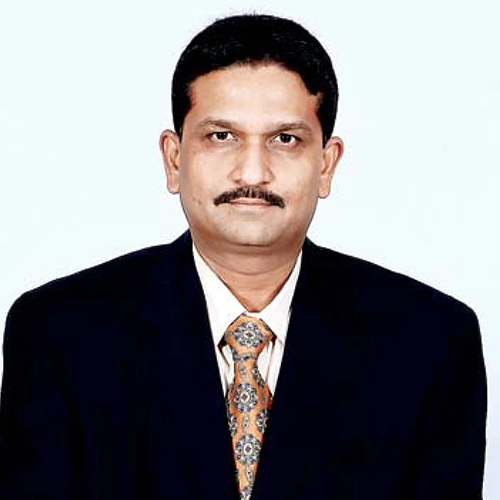 Pankit Desai
Co-founder & CEO, Sequretek (Cybersecurity company) 
 
"Some of the specific areas where we could use some better support would be around: Employee stock options especially around the taxation impact when the stocks vest (but not exercised) and provision for founders to receive ESOPs. There is no difference in the regulatory compliances like ROC, GST, IT, RBI whether you are a startup or a large company. The amount of paperwork that is needed to run the company remains the same. By default for the period that you are a registered startup, one needs to be in a lower TDS bracket as the cash flow issues are quite severe."
 
Agendra Kumar
Managing Director, Esri India 
 
"The upcoming budget should allocate funds for a period of 5 years for consumption by national mapping organizations like Survey of India and Geological Survey of India for updating existing data sets and creating new data sets, which will be an ongoing activity. The industry is also looking for a higher allocation of funds for the use of geospatial technologies in programs like Gati Shakti, Har Ghar Jal, and various other programs under the ministries of Jal Shakti, MoRTH, MoHUA. Geospatial data and technologies can help in more efficient execution, thus, it is important to expand the reach of GIS through sufficient funding support."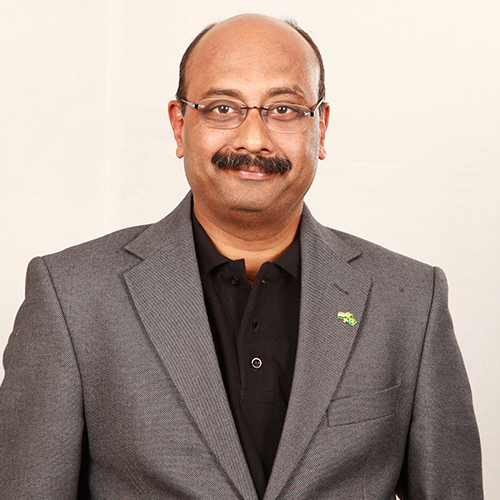 Jagdish Mitra
Chief Strategy Officer and Head of Growth, Tech Mahindra
 
"We look forward to seeing focused initiatives to boost consumer sentiment, accelerate infrastructure development including smart grids, and increase investments in key areas including healthcare, network modernization, financial inclusion, and skilling. Developing manufacturing, infrastructure, and e-commerce sectors, which are large employment generators and have a trickle-down effect on many industries including SME and MSME, should remain a priority. Reforms supporting exports, technology adoption, and putting India on Net Zero Path are on the wish list as well. We expect the government to double its initiatives that propel technology adoption, R&D, and innovation. We think the budget should be the clarion call to make India the highest growing economy in the year 2022."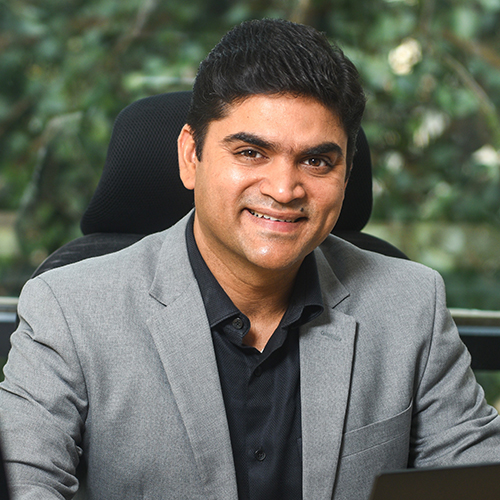 Dipesh Kaura
General Manager, Kaspersky (South Asia)
 
"While the Information technology segment in India is fast maturing, it looks towards the budget and the government for favourable guidelines and reliefs. We very clearly see a surge in the services segment, wherein critical and strategic cyber defence services like Incident response, breach assessment, etc would become the need of the hour for the businesses across the length and breadth of the country. We look forward to the FM to announce favourable policies and guidelines that encourage the attention and adoption of businesses to pro-actively invest in cyber defence mechanisms and ensure safe and secure Digital India for the years ahead."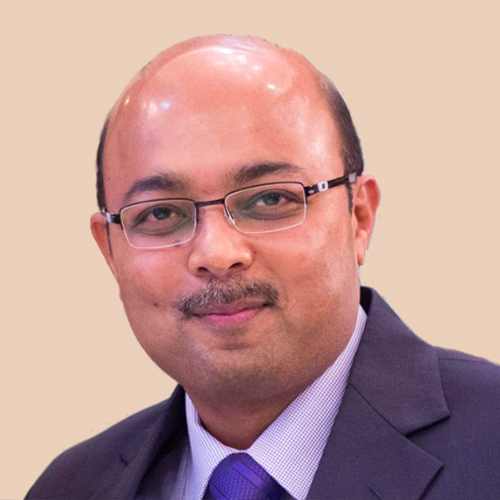 Sonit Jain
CEO - GajShield Infotech
"In the upcoming budget, we would like to see a major push and incentive for setting up electronic and chip manufacturing in India, reducing our dependency on imports and helping to create an eco-system to drive innovations in India. We look forward to export incentives for Made in India, networking and security products. We expect an increase in budget allocation for higher education and R&D which would make our country future-ready and build a work-force ready to innovate and create products for the world. We are looking forward to an increase in tax slab so that salaried class will have more money in hand."
 
Gaurav Burman
VP & APAC President, 75F
 
"The Indian market for facility management services is predicted to develop as a result of the increasing focus on outsourcing non-core functions and the rise of the real estate industry. This industry must be the government's primary focus in Budget 2022. Apart from Energy conservation building codes (ECBC) technologies that can enable buildings to improve their resource productivity should be encouraged. There is a need for dynamic benchmarking of building stock. The government will take the lead in promoting sustainable and green buildings developing energy-efficient solutions. There is an expectation that the Ministry of Labour and Employment's Occupational Health and Working Conditions Code, 2019 would encourage organizations to employ facility management services."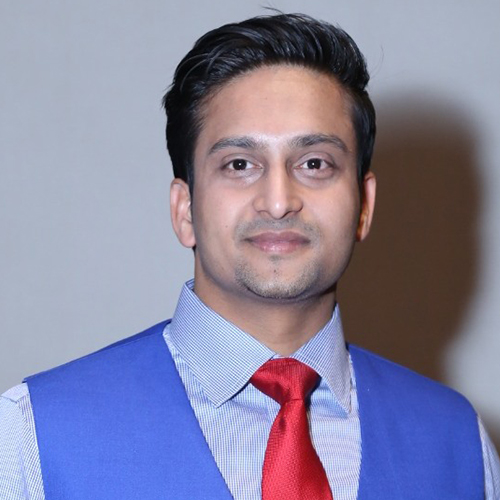 Kumar Gaurav
Founder & CEO of Cashaa
 
"The crypto industry has stayed amidst speculation for a couple of years now. With the upcoming budget we expect the government to introduce the regulations that the community has been awaiting for a long time. The positive growth is only possible with the introduction of a stringent framework. This is also expected to welcome a heavy fund infusion in the country by foreign investors."
 
RCM Reddy
MD & CEO, Schoolnet India Ltd
"We hope that the Government of India announces measures to strengthen the digital capability of each school, owing to the great digital divide that still exists, on a mission mode. Such a digital initiative should be holistic including access to the internet, affordable & appropriate devices, projectors, teacher training in digital pedagogy, curriculum centric multimedia content, adaptive assessments, and analytics to track progress. Given the considerable expertise of private sector in Edutech, PPP models could be explored to execute such a mission. This will set the foundation on which the effectiveness of teaching and learning will improve and pave the path to democratise access to education."
 
Sunil Sharma
Managing Director Sales for Sophos India & SAARC 
"Over the last few years, we have seen exponential growth in cyberattacks. The ongoing pandemic and work from anywhere models have further increased the attack landscape for cybercriminals. In addition to this, organizations are facing cybersecurity resource crunch and stringent budgets. Our expectation from the Union Budget is on two aspects: cybersecurity skill gap and cybersecurity awareness. We are hopeful of the Government increasing spends on cybersecurity awareness and training initiatives to empower cybersecurity resources. Eventually, this focus will help to create employment as well as good defense against cybercriminals."
 
Neerja Birla
Founder and Chairperson, Aditya Birla Education Trust (ABET)

"The Union Budget 2022-23 needs to put focus not only on India's overall healthcare but also categorically on India's mental healthcare. A substantial budgetary allocation can pave the way for infrastructure to be rapidly developed and comprehensive mental healthcare made accessible everywhere, especially in the rural areas, so that all those who need help can get it in timely manner."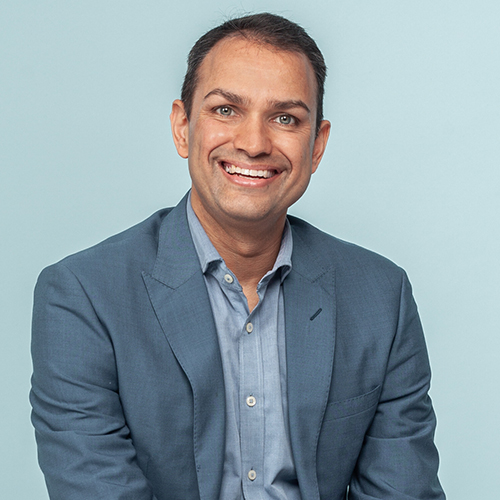 Arun Balasubramanian
MD- India & SAARC, ServiceNow
"The Ministries of Education, Skill Development, and Entrepreneurship should collaborate on the 2022 budget to advance the Skill India initiative by modernizing skill development programs to meet industry demand. The data protection bill in India could be introduced during the parliament's budget session. We are hopeful that the data centre policy announced last year will be approved by the cabinet. 5G technology is disrupting and reshaping the communications value chain, and as more countries adopt 5G technologies, India must do more to support commercial deployment of 5G networks."
 
Sai Srinivas
Co-Founder and CEO, Mobile Premier League (MPL)
The online skill gaming and esports industry has been one of the very few sectors that has not just weathered the pandemic-induced slowdown, but has witnessed exponential growth. The industry is bound to grow even further, opening up new career opportunities for both gamers and game developers, and helping take Made in India games to the world. As we look ahead, we hope the Government of India will introduce measures to adequately support this next phase of growth. Online skill gaming companies, which have flourished amid phenomenal investor interest, are well-placed to create jobs in roles ranging from VFX designing to software development. We hope that this year will bring more clarity from a regulatory standpoint. Online skill gaming suffers from a lack of differentiation from prohibited categories and games of chance. A uniform policy will be welcome and provide much-needed stability to the sunrise sector.
Tejas Goenka
Managing Director, Tally Solutions
"MSMEs are the backbone of the Indian economy and have an important role to play in the country becoming self-reliant. Given 2 years of uncertainty and the on and off shutdowns, these businesses have faced issues with constrained cashflows, increasing input costs, and a continuous compliance burden. The government has taken several steps to help alleviate these concerns, and several more, with a primary focus on increasing access to lower cost capital, relaxing conditions under the GST Law related to availing Input Tax Credit, along with improvements to curb increases in input costs will go a long way in uplifting the sector that provides the most employment in the country."
Mr. Milind Borate
Co- founder and Chief Development Officer, Druv
"India is witnessing massive digital transformation and cloud computing & SaaS are going to be key enablers in this. If at the turn of the millennium we were a force in the IT enabled services domain, India in 2022 and beyond is seen as a global SaaS power that could contribute and boost the economy in a very significant way. To be able to harness this potential it is pertinent that the government doubles down on building a robust & scalable infrastructure, ease and rationalise GST for the sector, help develop curriculum, talent and skills in the domain, and revaluate ESOP taxation norms for startup's."
Jatinder Singh Pabla SVP Sales, Marketing
 CEM, ST Telemedia Global Data Centres India (STT GDC India)
"India is becoming the hotspot for hyperscale data centres and is witnessing an influx of investment from major players. Due to the rapid digitisation that has occurred due to the onset of the pandemic, the data centre market in India has reached an astounding 500 MW by the end of 2021. This is further expected to double in the next two to three years. As the pandemic compelled organisations to shift their businesses to a virtual cloud, there has been triggering demand for hyperscale data centres as they have the capabilities of storing and managing data at optimum levels. We have observed that in addition to the IT and tech industry, many other industries such as BFSI, healthcare, retail, and media & entertainment have now increasingly opted for our services. The Government's focus on digitization through national agendas such as Digital India and Smart Cities initiative and increasing emphasis on data protection is further propelling the growth of the industry. Today, the Indian DC market is even more conducive as the policy, jurisdiction, taxation, etc, are getting clearly defined in a very structured manner by the Indian government. We believe that as we get more clarity on a countrywide and unified datacentre policy framework, the industry will grow at an even higher pace. STT GDC India is extremely bullish on the Indian DC industry and we are investing heavily to double our capacities every 2 to 3 years."
See What's Next in Tech With the Fast Forward Newsletter
Nothing to see here - yet
When they Tweet, their Tweets will show up here.